Digital Brolly is the best Digital Marketing Training Institute in Hyderabad Ameerpet, offering courses on Digital Marketing to Job Seekers, Professionals, Business Owners, Corporate, and Students. We have highly qualified trainers with years of real-time experience in Digital Marketing Training and expertise in making money online using various digital marketing strategies.
We aren't the mob-driven institute with 100's of individuals sitting in each other lap struggling to figure out what the trainer is trying to teach. In fact, we are strictly against it as our batches will not have more than 20 individuals per batch. Our institute is provided with proper infrastructural intellectual facilities that aid the individuals in concentrating on the class and grasping the concepts better. Our small and specifically designed batches give our trainers the best possibility in focusing on each trainee and make an impact on their learning.
Our labs help the individuals get the hands-on experience on Digital Marketing with a real-time project so that they have a chance to grab a Digital marketing internship for live & real time work experience. We also provide 100% placement assistance but we believe our candidates will start thinking beyond getting a regular job as getting a job for them would be a piece of cake.
Digital brolly is the top Digital Marketing Training Institute in Hyderabad, whatever your field of educational/professional background is, we assure you that we provide the right knowledge on Digital Marketing concepts and strategies with our trainer's individual supervision. We facilitate an opportunity to turn your ideas into reality with our training and guidance. We also offer customized training and report analysis for organizations to improve their businesses.
Digital Marketing is the most stable job field in India today. With Indian government promoting Digital India Activities it is expected to grow even further and get even better. Our Mission is to train and bridge the gap between the real-time work and the theoretical knowledge. With more than 1,50,000 jobs being created in digital marketing every year. We aim to provide quality resources to the industry while helping the individuals to create a better life for themselves.
The world has gone digital and it is going further beyond. We envision to empower every professional/business/owner/individual in this country by giving them a good idea of what Digital Marketing is all about and the ways to leverage it to advance in their lives thus helping INDIA in its Digital India initiative for a progressive nation.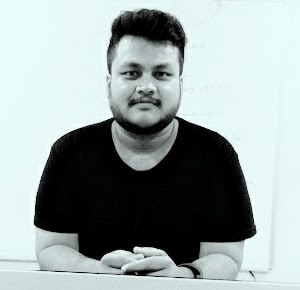 Digital Marketing Consultant, Trainer
Ravi Varma is a Serial Entrepreneur, Digital Marketer, and leading Digital marketing Trainer. He is our top digital marketing trainer with about 6 years of Digital marketing Training experience.
His first startup "Doers Guild" is running for 5 years providing web design and development services. His startup The First Meal was one of the fastest growing food startups for the year 2015. It was later acquired in 2016 for a multi-crore deal.
Our Digital Marketing Trainer Ravi Varma has trained students from more than 100 colleges in Andhra Pradesh for Andhra Pradesh Skill development corporation on Web development. He is now offering digital marketing services as a consultant to many companies and training students on digital marketing.