How to become a Digital Marketer in India
Are you interested to start a career in digital marketing? Confused how to start ! Don't worry, here we can give complete information about how to become a digital marketer, eligibility and salary details for people without having any experience.
How to become a Digital Marketer in India

In today's world a huge number of people use smartphones. Nowadays using the internet has become mandatory for almost all people from various devices. Over half of the population like 52% of the world population currently access the internet from various devices like smartphones, desktops, laptops, tablets etc.
Digital Marketing is a vast field with a wide range of opportunities all over the world. And it is one of the fastest growing fields in India from the last 10 years. It is a simple process to start a career in Digital Marketing but it is not that much easy. You have to enhance your skills by more practicing and focusing on understanding different Digital Marketing tools.
No wonder now-a-days the internet has become part of our daily lives. People buying and selling products online, working online and making all the transactions online. Hence the future will become complete digital. Because of this companies and businesses are interested to move their foot towards Digital mediums for building brands online to get more attention from their targeted customers. Hence they are seeking more to invest a lot in Digital Marketing.
What is Digital Marketing
Digital Marketing is the process of marketing products or services using different digital techniques on the internet through desktops, laptop, mobile phone applications, display ads and a lot more digital mediums.
It mainly works by attracting potential and targeted customers towards your website or blog site and encourages them to purchase your products.
Types of Digital Marketing
1) SEO-Search Engine Optimization: SEO is the process of ranking your website on the top of the search results for the particular set of keywords. It mainly helps to get quality and organic traffic to the website.
2) SEM-Search Engine Marketing: Google Ads is a Google online advertising service where adversities  can pay when users click on the ad. Hence it is also called a pay per click method.
3) Content Marketing:  It is the process  of creating content for a brand or service and sharing it to all social media platforms to promote a brand and to create interest in their products or services.
4) Social Media Marketing: Social Media Marketing is the  process of using social media sites as marketing platforms to interact and engage with customers. Here they promote their brands to get more attention from customers.
 5) Affiliate Marketing:  It is a type of performance marketing. Here Individuals or teams market products from their accounts and take commission for each sale which may happen through them.
 6) Email Marketing:  Sending commercial messages using email which contains the details of   the product or service to current and potential customers is known as Email Marketing.
 7) Video Marketing: (Youtube) :  Creating a video about the details of your product or service  and using that video content for marketing by uploading them on video platforms is known as Video Marketing.
8) Viral Marketing: It makes the content viral by spreading and sharing the message with many other users. It inspires and encourages the users to spread the  message with others and makes content viral.
Steps to be followed for becoming a successful Digital Marketer in india
By following the below steps you can become a digital marketer with no experience in India.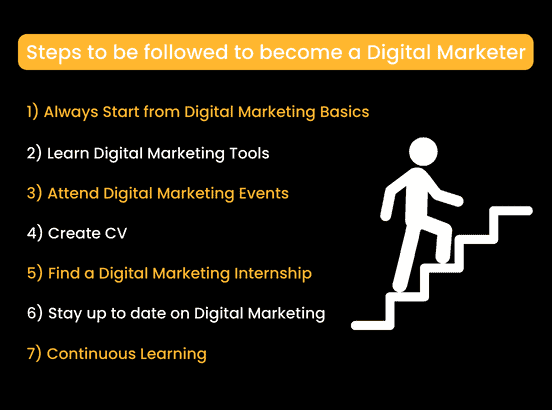 1) Always Start from Digital Marketing Basics:  First  understand what is digital marketing and how it is useful. Learn the basics of Digital Marketing. Gain some knowledge on SEO, Google Ads, Social Media Marketing and Email Marketing. You need to improve your communication and writing skills for creating good content.
Need to stay updated with the technical concepts and analytics. Try to understand how Digital Marketing helps businesses to get engagement and leads. How they drive more traffic for business by using different digital marketing methods.
2) Learn Digital Marketing Tools: Learning Digital Marketing tools is very essential to become a good Digital Marketer. It makes the marketers job easy and allows them to create, test and measure the performance of their campaign. These Digital Marketing tools help marketers to launch and test campaigns quickly and effectively.  Major tools which are using in Digital Marketing are as follows:
SEO:  Ahrefs, MOZ, Ubersuggest, Serpstat, spyfu
Google Ads: SEMrush, Optimizely, Unbounce, Keyword planner, Google Ad Editor, Google Ad Wrapper.
Social Media Marketing: Buffer, Tweet Deck, Hootsuite, Sprout social.
Email Marketing: Mail chimp, Mailerlite.
Content Marketing: Quetext, Grammarly, Plagiarism checker.
Analytics tools: Google Analytics, Twitter Analytics, Facebook Insights.
Design tools: Canva, Photoshop.
These tools help you to get more traffic because it has inbuilt features which can help in monitoring and analysing the sites and give updates about the performance.
3) Attend Digital Marketing Events:
It is advisable to attend Digital Marketing Events even though information  is easily available online such as podcasts and online articles. Here you have the opportunity to listen to speeches from global industry experts and get a chance to take advice from best Digital Marketing Professionals.
They often conduct interesting events, workshops and lessons. By listening to this you can get an idea about  Digital Marketing and help to enhance your skill set.
4) Create CV:
 CV should be simple, neat and good looking. Mention all your Digital Marketing skills and try to add some certifications to give more weightage to your CV. Don't create unnecessary styles or flashy designs on the CV.
First you have to focus on your marketing skills and try to make changes before  turning it into different job positions because each place has its own requirements which are expected from the candidate.
5) Find a Digital Marketing Internship:
 Internship in Digital Marketing is a unique opportunity that gives chance to interns to learn key skills and hands on experience that needed to become expert in Digital Marketing. 
Internship is an effective and inexpensive way to accomplish your goals. You need to work with different team members on developing different digital marketing strategies and content. You need to understand data analytics reports and also work on content marketing strategies and social media strategies.
At the beginning of your Digital Marketing career you have to be focused more on learning skills and knowledge than money.
6) Stay up to date on Digital Marketing:
Since Digital Marketing is a dynamic field we have to stay updated with the latest trends and technologies in Digital Marketing. Make sure you have to stay updated with the latest issues in Digital Marketing, valuable content and various updates.
We have to connect with podcasts, webinars, blogs, vlogs, social media posts, read books, join groups, get onboard with google alerts, use hashtags, Analyzing the famous brands, listen to your customers, Look at ongoing trends.
7) Continuous Learning:
Don't stop learning even though you are a master at Digital Marketing. As a digital marketer you always need to upgrade your skills, you can find thousands of eBooks and webinars both free and paid are available online.
For the past 10 years the digital marketing industry is growing rapidly. According to the marketing  needs you have to enhance your skills and keep on updating with the new methods in Digital Marketing.  
If you are planning to attend Digital Marketing job interviews, checkout this Digital Marketing Interview Questions and Answers for better preparation.
How to start career in Digital Marketing in India
To start a career in digital marketing you can join a course to gain good knowledge. There are plenty of courses offering both online and offline. Don't hesitate to spend money in your career. 
Digital Marketing is a great career option, with your digital marketing skills due to the availability of the internet you can service clients all around the world by sitting in your home.
Nowadays more companies need better online visibility because of  these the demand for digital marketing jobs is increasing worldwide.
Eligibility for Digital Marketing
The good news is that you don't need a relevant  bachelor's degree to start a career in digital marketing. Any  graduate can learn digital marketing without hesitation. You can learn digital marketing online by sitting at home using various online resources and building required skills for jobs on your own.
One can learn digital marketing after 12th standard too. For freelancing we can start with 12th standard, if you want to join a job in some decent company then they want minimum graduation in any discipline. 
So you can learn digital marketing courses alternatively while doing bachelors. By the time you graduate you have a complete idea about digital marketing and it's easy to get an internship or job immediately after graduation. It is an added advantage to your career.
Ravi Varma is one of the best trainer with 7+ years of training experience in Digital Marketing.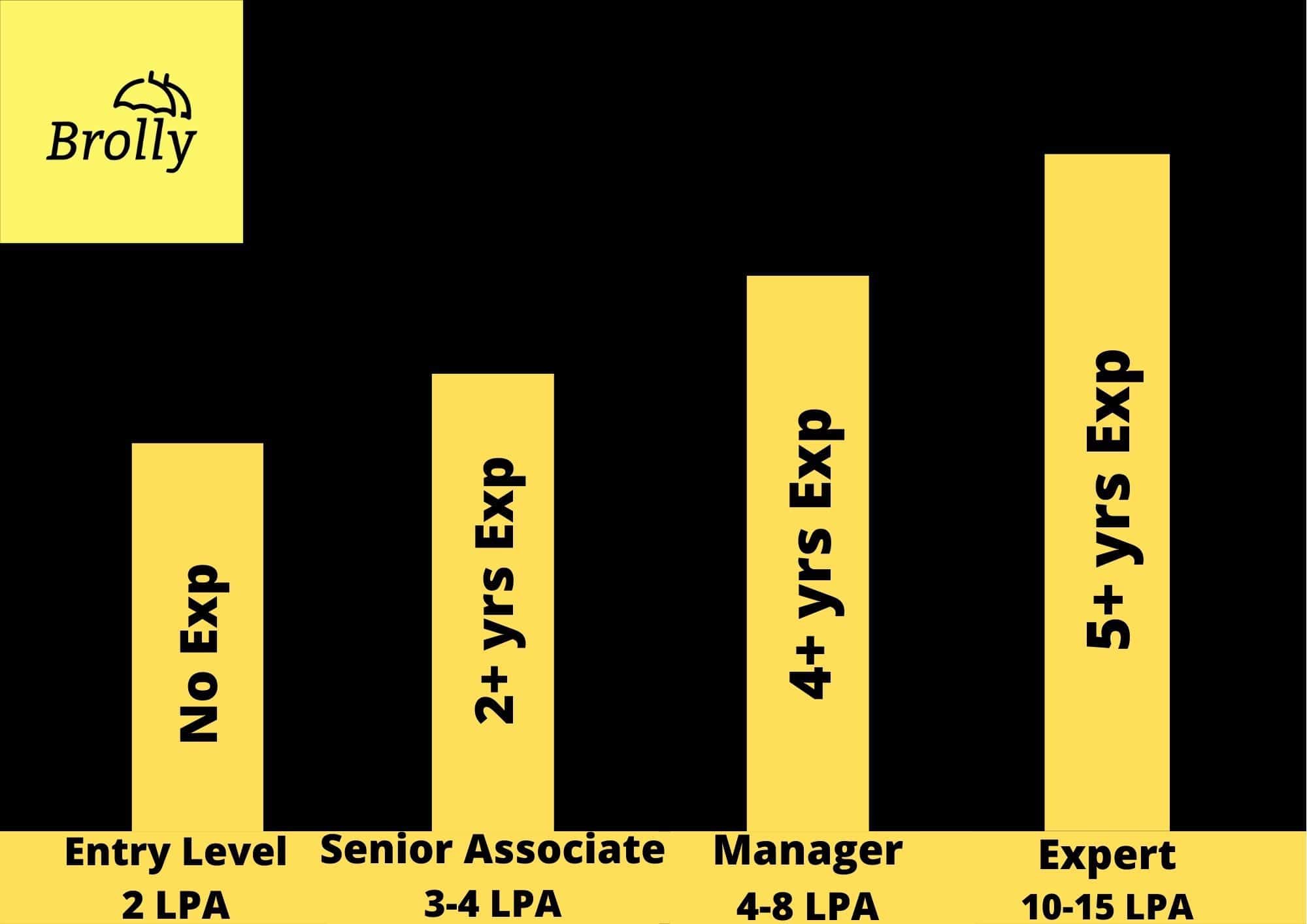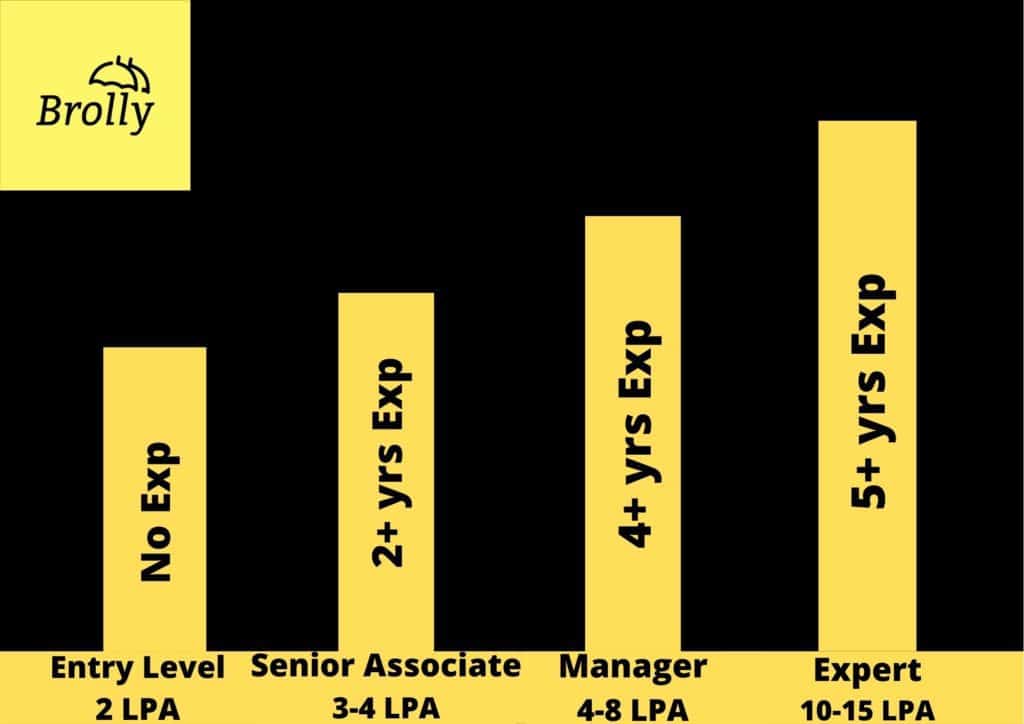 The salaries of digital marketers mainly depends on their skills and the experience they have. Many people think that the highest salary makes a good career, for them digital marketing salaries are more than competitive.
You have the potential to get a good salary if you know the right set of digital marketing skills and have to know how, when and where to use them. 
Entry Level Salary:  Freshers who completed graduation or post graduation in any discipline with basic knowledge on how digital marketing works can earn upto 10-15k per month.
Manager (2-4 years of work experience): Managers who are having previous experience in any of the particular specialisations like search engine optimization, Google ads, social media marketing, content writing, campaign specialist, marketing analyst etc will get upto 30-40k per month. It depends on the skill they acquire on the particular specialisation and also depends on how much knowledge they have in various specialisations too. 
Digital Marketing Expert (5+ years of work experience): After some years of work experience digital marketing managers, professionals seek to shift  into higher management levels/roles. Roles like Senior Digital Marketing Managers, Vice President, Head of Marketing etc. According to the company reputation, experience and location their salaries vary anywhere in between 10-15 lakhs.
Based on the survey these are the average salaries in india. The salaries may vary depending on the Agency clients, projects , based on location, and most importantly your skills.
Digital Marketing has huge scope in abroad too. If you have 2-3 years of experience in Digital Marketing and interested to fly abroad start your IELTS online coaching today without quitting the job.
Why Digital Marketing is important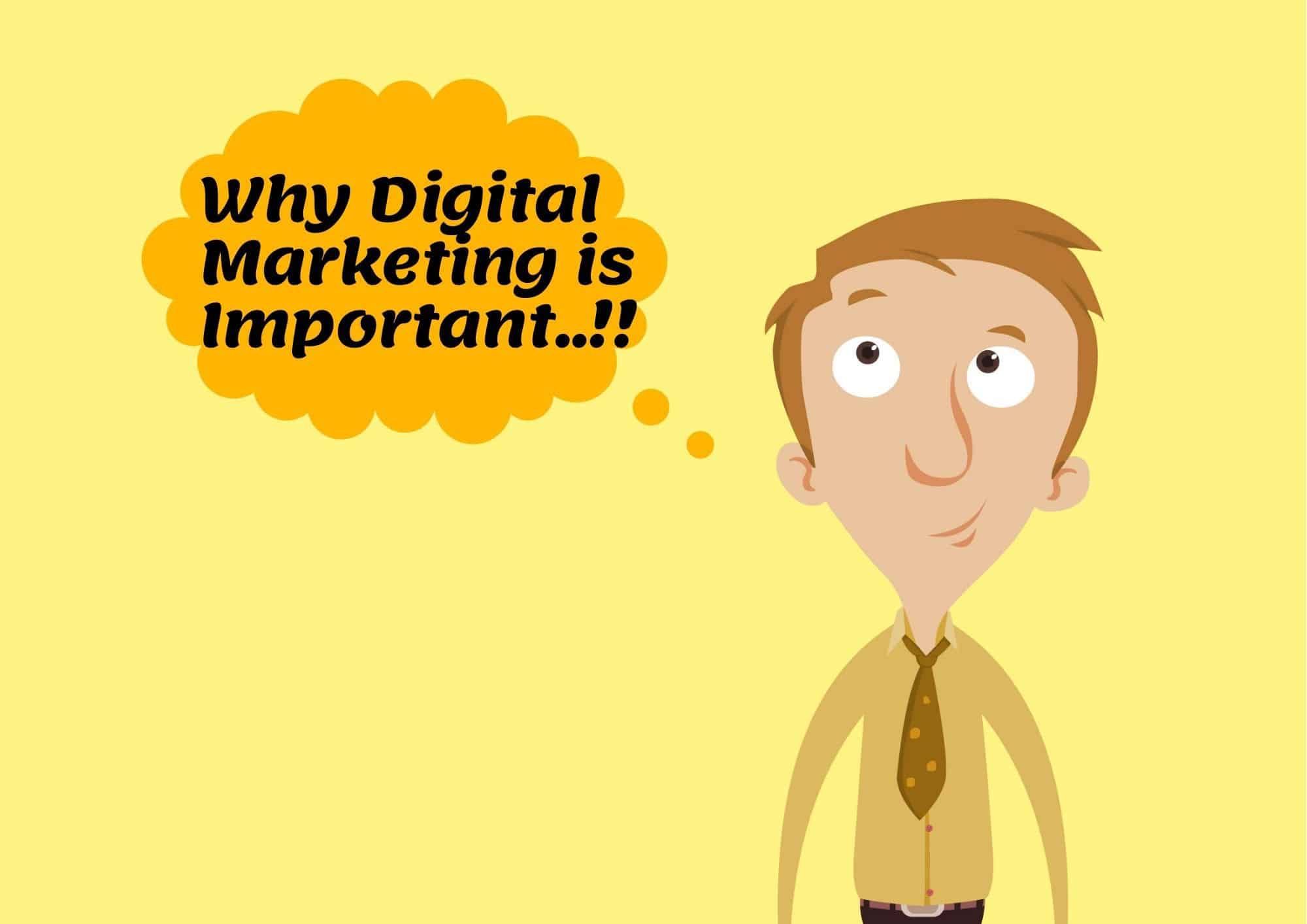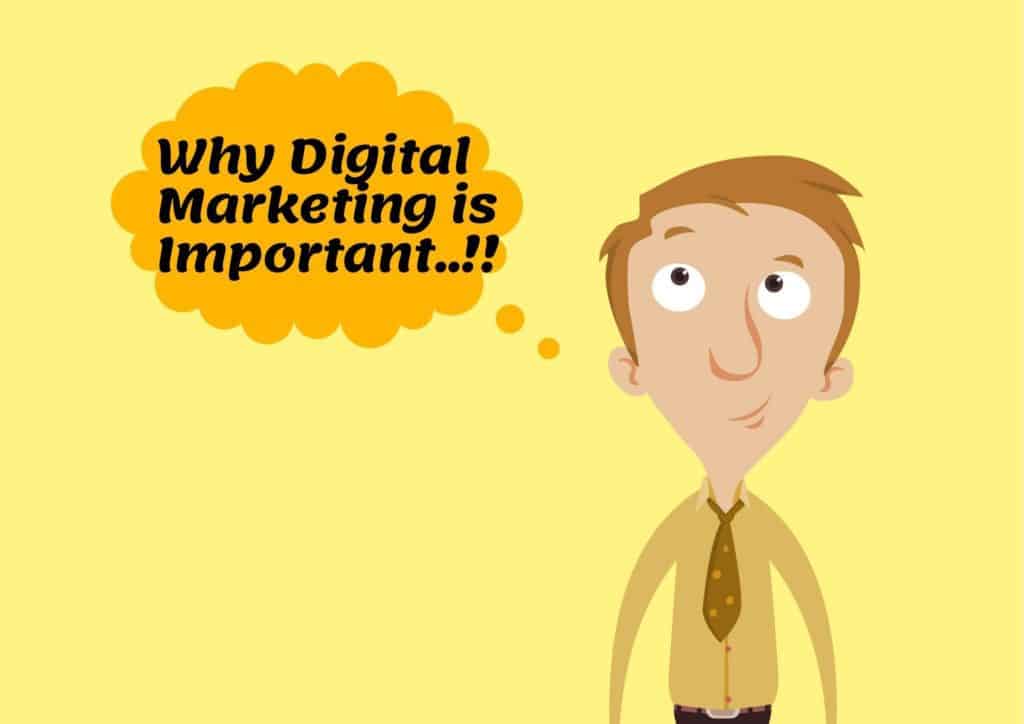 In today's world, It doesn't matter what kind of business you are running, even if it is big or small, having a digital presence has become very essential for every business. No matter if the business is big or small whether it is B2B or B2C every business needs digital marketing to get more leads from online presence.
According to a Global web index report 54% of people use social media platforms for product research. Nowadays consumers are mostly depending on online platforms for their needs. Social media paid campaigns are cheaper than other campaigns to target an audience.
This is the era of digital marketing and prospects are extraordinary  according to the following reasons:
1) Cost Effectiveness: You can promote your brand, product or service by digital marketing methods with very less cost or no cost. We have to spend some amount on Google ads and Facebook ads but still this amount is very less when compared to traditional marketing.
It is cost effective because we can check the results by using analytics, it shows how many people clicked your ad, how many people actually make a purchase and how much revenue you get. It shows ROI (Return on Investments).
2) High Internet Penetration: Thanks to the internet and globalization today. In today's world more people access the internet from different devices like smartphones, desktops, laptops, tablets etc. They access the internet to check the information at any place any time. Most users search the details of a product or service through the internet. 
3) Better Tracking: While compared to traditional marketing it is easy to track  the results in digital marketing. Digital marketing contains an analytics system which gives detailed reports of the status of campaigns. These reports are real time and reports can be obtained by hourly and daily basis. The main purpose of these tracking is to alert you by showing results.
4) Global Reach: You can tap a large number of targeted audiences geographically very easily. Product information is easily available to people world wide. We can clear their enquiries online. It is easy to interact and get feedback from customers. Easy to advertise products or services globally by using small investments.
5) Target Audience: It is very important to target an audience according to your brand, product or service. Targeting is based on different demographics
like age, gender, city, country, religion, interests etc. we have to show ads who are related to it. For example if anyone is searching for budget friendly mobiles we have to show results related to their search.
Hope this information is helpful before starting your career in digital marketing. Digital Marketing Course in Hyderabad offers live projects with internship option.                           
                                                                    Thank You