Digital Marketing

Practical Oriented

Training
100% Placements
Internship on Live Projects
Business Growth Hacking
Make Money Online
Watch this video to understand what is digital marketing & why do you learn this course and also the concepts which are crucial in digital marketing.
Brolly's Course Highlights
YOU CAN EARN MONEY ONLINE
INTERNSHIP ON CLIENT PROJECT
Earn money like aranab, brolly student
– Read case study for details…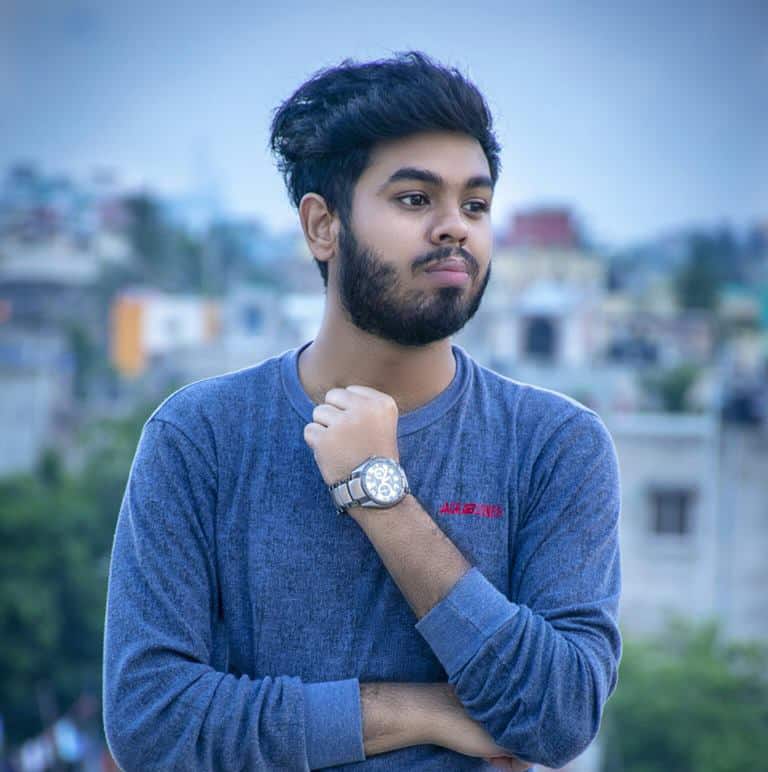 A shy, lean guy walked into our office sometime in August with the sole aim to learn Digital Marketing. A diploma graduate from Siliguri, West Bengal, his father owns a business of selling garments in his hometown. Like every millennial kid, Arnab wants to do the same thing, but differently.
Arnab Das, the very same shy, lean guy, after two months of the Digital Marketing course at Digital Brolly, is now an intern with us working diligently, towards testing the waters of online marketing and lo and behold! Investing just a mere Rs. 300 on Facebook Campaigns over a period of one week, he has managed to draw a profit of 3000+ in just five days, selling the same garments his father sells at their family shop in a month.
If you too want to make it big in the market and quick into your pocket, Digital Marketing is the path to follow. With 2L+ job openings alone in 2021 and India is surely going the digital way. Are you???
Our Trainers are minimum of 6+Yrs of work Experience.
Our Trainers are experts in Earning Money Online.
Our Trainers teaches you the best Marketing Strategies.
Our Trainers supports you even after the course.
Our Trainers are 4.9/5 rated by our students.
Our Trainers teaches 100's of students daily.
Our Trainers trained 1000's of students.
Our Trainers old students are now trainers in other institutes
[contact-form-7 id="1162″ title="DM Demo Signups"]
Never delay while making
a good decision
Attend our FREE demo and make a decision
[contact-form-7 id="1162″ title="DM Demo Signups"]
Brolly's Course Highlights
Introduction to Digital Marketing
Introduction to Social Media & Facebook
World of Web & Importance of website in Digital Marketing
Website Creation with WordPress
Content Marketing/Writing
Local SEO – Location Based SEO
Search Engine Marketing / Google Ads (Formerly Adwords)
Talk to our old students?
Call 96 96 96 3446 to schedule

What do you call a team of passionate instructors thriving to achieve a common objective to bring world class curriculum to learners by simplifying it for even the novice: Digital Brolly!!
If you are looking at learning without any fancy frills, please do visit them once to know why I recommend them strongly (a free demo class can be arranged for this) & if you are looking at fancy class rooms or low rates of course (for which you have atleast 100 options which teach only theory or have limited knowledge hence the charges or have Digital Marketing course as one of the courses) then this is not the place to be! They also " assist" you with placements therefore look no further!

5 Stars for
* Perfect teacher student ratio
* Individual attention for each student
* Internship and placement assistance
* Great case studies discussed
* I am already enjoying the benefits of this course
Digital Brolly is a great place to learn the concepts of Digital Marketing. Moreover Digital Brolly offers one year access to the lab facilities which is really great. Mr. Ravi Varma is an excellent trainer who is always ready to go the extra mile to help his students.Totally Recommend Digital Brolly

Digital Brolly is the Best institute in Hyderabad for learning digital marketing courses from experienced trainers like Ravi Varma sir and Madhan sir. I'm glad that I joined in Brolly. They offer real-time projects in the training so we can get good knowledge.

Best digital marketing training institute in Ameerpet, Hyderabad. Ravivarma sir is an asset to the institute. He explains each and every topic very clearly. They are also offering internships with live projects along with classroom sessions. Employees are very friendly and clear all doubts. Best recommended institute in Hyderabad.

It's a great place to learn Digital Marketing, where I have gained real-time work experience. Along with classroom sessions, they are providing internships on live projects. The infrastructure is very well. Along with the internship, the lab session is pretty awesome, where you can clear all your doubts regarding any module. Thanks to team Brolly 

Very positive and fun environment to learn digital marketing and English courses with practice. actually both trainers are very good in teaching.Iam attending to Ravivarma sir class,If u connected to Ravivarma sir teaching u doesn't want to miss the class. This is thebest digital marketing institute in hyderabad you can get.